We can always count on paint companies to come out with their color of the year. It's no different this year! We have seen Sherwin Williams, Benjamin Moore, and Pantone release their choices for 2023. Let's take a look at what they came up with and how they compare!
2023 Pantone Color
The 2023 Pantone Color of the Year is Viva Magenta! This vibrant, energetic shade is sure to be the go-to hue for fashion, home décor, and we hope Bahama shutters in the upcoming year. Viva Magenta is a bright, bold, fuchsia-inspired color that is sure to turn heads. It is a color of energy, fun, and excitement, and it is the perfect way to express your personality and make a statement. Whether you're looking to add some pizzazz to your wardrobe or liven up your home, Viva Magenta is the perfect choice.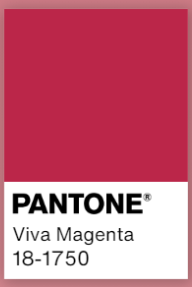 2023 Sherwin Williams Color
Next we have Sherwin Williams pick, Redend Point. If bright, bold colors aren't your thing than this might resonate for you. Redend Point is a warm, earthy tone that invokes a comforting feeling. As a neutral backdrop, brighter colors will pop against it making it a perfect backdrop. This color pairs beautifully with other Sherwin William colors like Foothills, Cool Beige, and Urbane Bronze. If you are looking to make your space or your wardrobe more cozy, this is the color for you.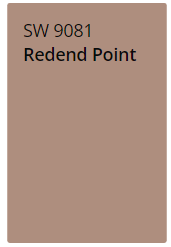 2023 Benjamin Moore Color
Last but not least, we have the Benjamin Moore 2023 color of the year! Raspberry Blush, this red color is more palatable for those who find hot pink way out there. It is a bright color that is also accessible, relatable, and will add interest to any design choice it is used for. Try pairing with neutrals such as Etiquette, Gray Owl, and Onyx. We'd love to see a home making a statement with this color for shutters or even a door.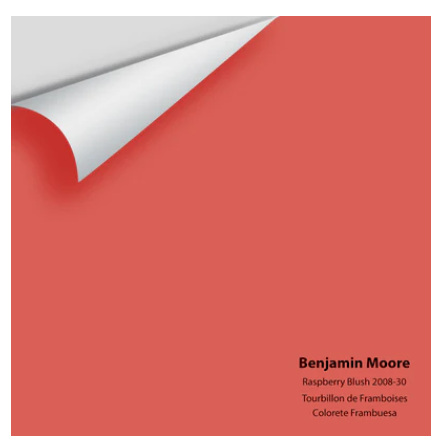 Bonus:
We highlighted the HGTV Sherwin Williams Color Palette of the Year on our Instagram Page. Different than the main Sherwin Williams color, they selected Dark Room as their color. This beautiful black with a subtle purple undertone will add depth and character to any space.