I bet you are one of those people waiting to see what the 2024 color of the year is! And lucky for you, it's that time of year again when the paint companies tell us what the hot new color trends are. Let's take a look at some of the big name brands and the colors they chose.
Benjamin Moore
Blue Nova 825 is the color that paint powerhouse Benjamin Moore chose for 2024. From their website, "This alluring mid-tone features an enchanting duality, capturing the spotlight with endlessly classic appeal". Blue Nova is only part of their new collection which is described as hues experienced through travel and new experiences. Some of the other colors in the collection that stand out are: Topaz 070, Teacup Rose 2170-50, and Honeybee CSP-950.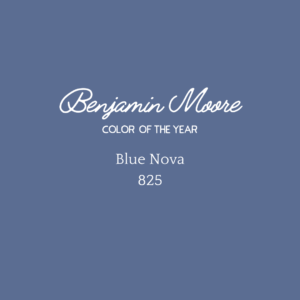 Sherwin Williams
If you're looking for something bright and airy, look no further than Upward SW 6239. 2024's color of the year coming from Sherwin Williams is peaceful and beaming with positive energy. Just the thing to take you in the right direction for the new year. According to their website, you can pair this color with: Gale Force SW 7605, Palm Leaf SW 7735, and one of our favorites Tricorn Black SW 6258.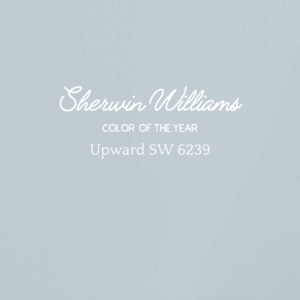 Behr
For 2024, Behr is departing from the blue hues and going with Cracked Pepper PPU18-01. This color will elevate the senses and make a statement in the home. Behr recommends pairing their 2024 choice with other senses provoking colors from their collection like: Weathered White HC-NT-21, Rumors MQ1-15, and Laguna Blue PPU14-18.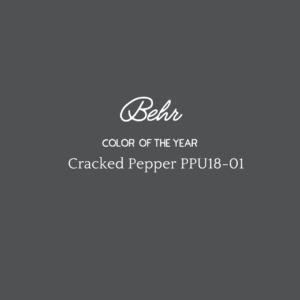 Ring in the New Year with fresh paint! If you want more options, check out HGTV by Sherwin Williams, Pantone, and Valspar.