Our clients had a blank slate to start from, a white house. The home didn't have shutters, or any other notable accents. For them, the sky was the limit for where they would take the exterior design of their house.
So where do you start? If you are considering an exterior home makeover that will provide a stylish and elegant update to your home, take a look at one of the most classic color combinations of all time: black and white. It's a color pairing that will never go out of style. In my opinion, long gone are the days when only farmhouses donned this color palette. Black and white is currently on trend and works for most architectural styles.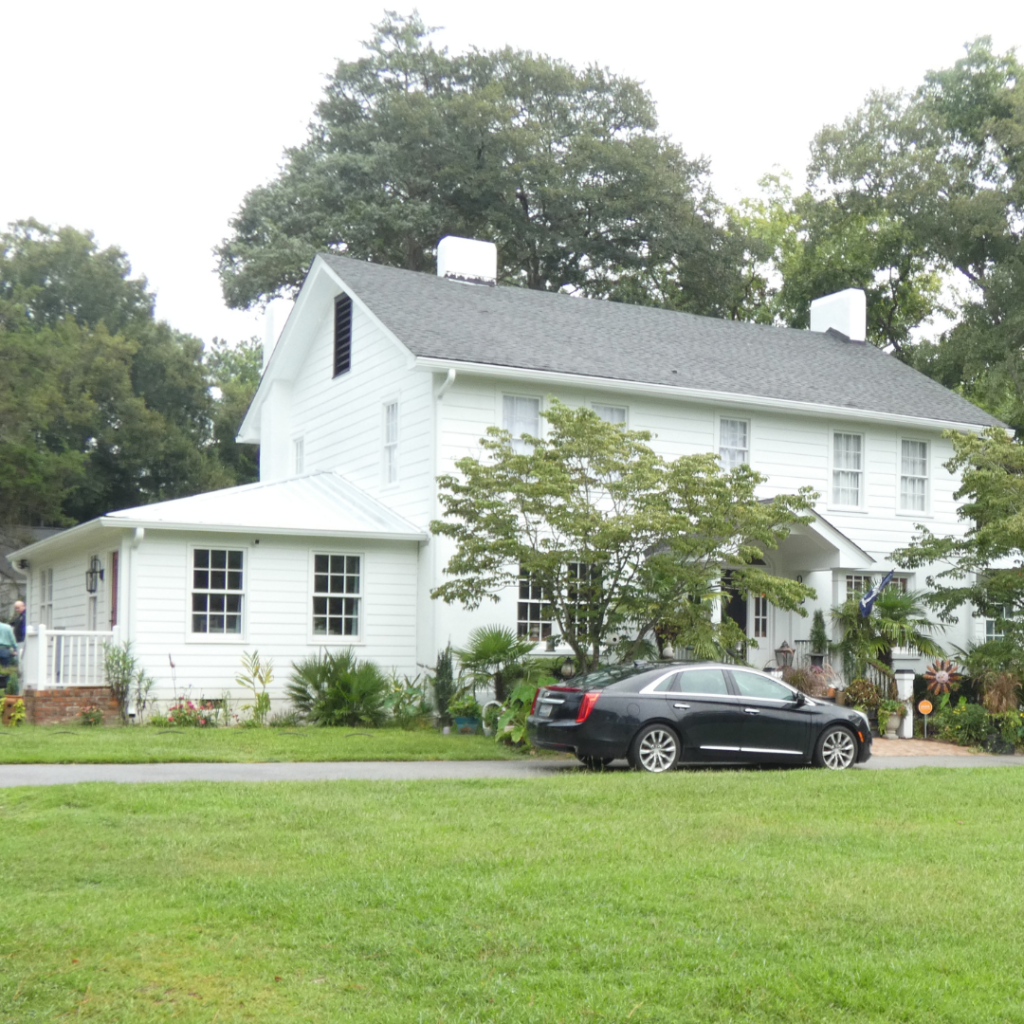 With bright white siding as the backdrop and a home full of windows, what better way to bring the exterior to life than with black shutters? Our client chose our all aluminum Endurance True Louver Shutters for their home and because they have so many windows they also have some Bahama shutters too!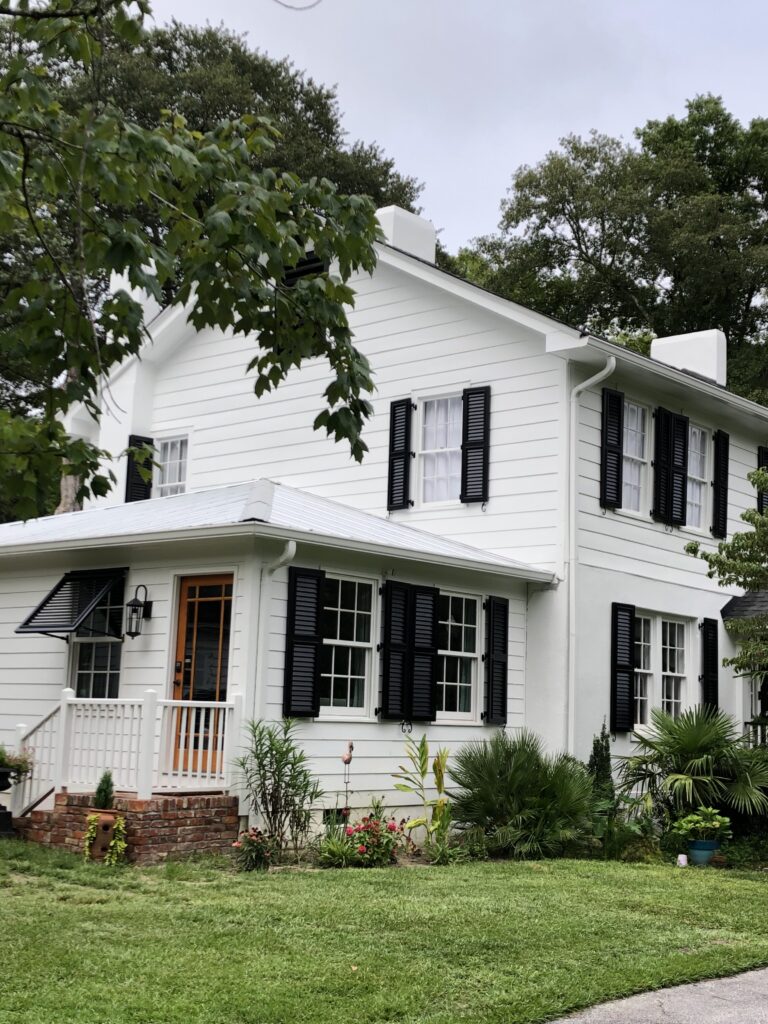 Here the black shutters are helping to define the white exterior of the home, but more can be done! This side entrance shows, the stained wood contrast of the door and the texture of the brick red porch. Don't forget the impact landscaping contributes to the overall look of the exterior design. But the back of this house, really shows how to you can bring your white exterior to a whole new level.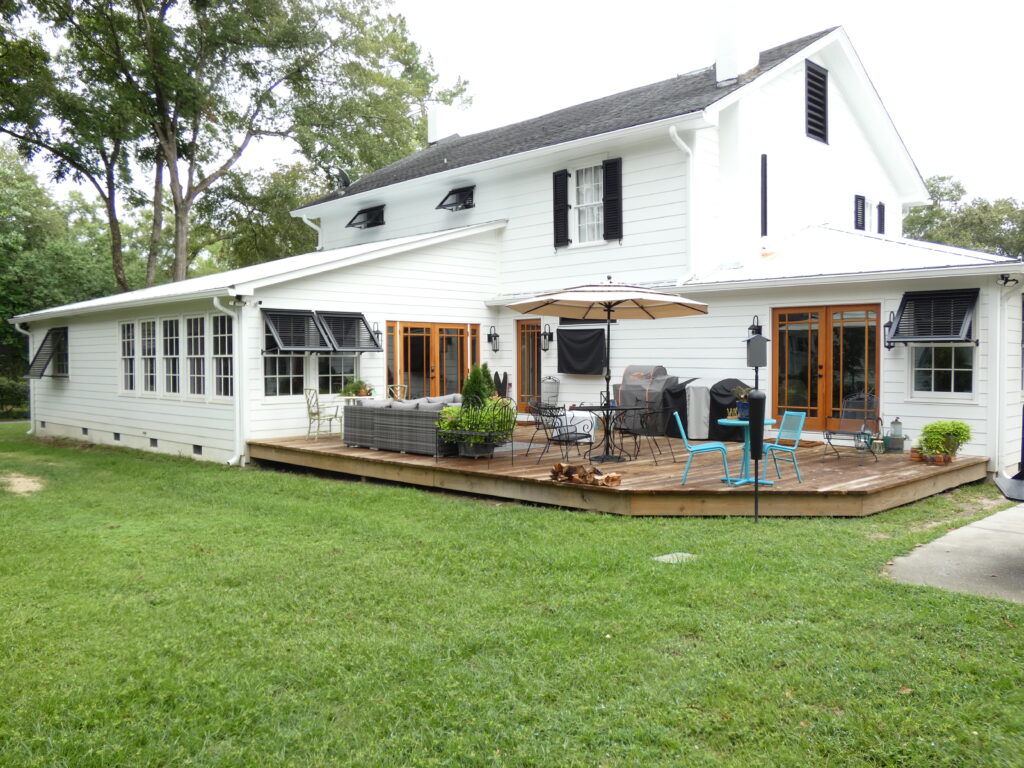 Our clients chose wood accents so smartly for their outdoor living space. The glass and stained wood doors are enhancing the black and white contrast here. That's exactly what you want! Every color element is playing a role in creating a picture perfect exterior. We can't get enough of this before and after transformation!