This car wash in Mauldin, SC had dated brick and tired awnings. The owner wanted to update the exterior without losing the texture and look of the brick as well as give the trim and the awnings a new style to match the modern features they added to the property.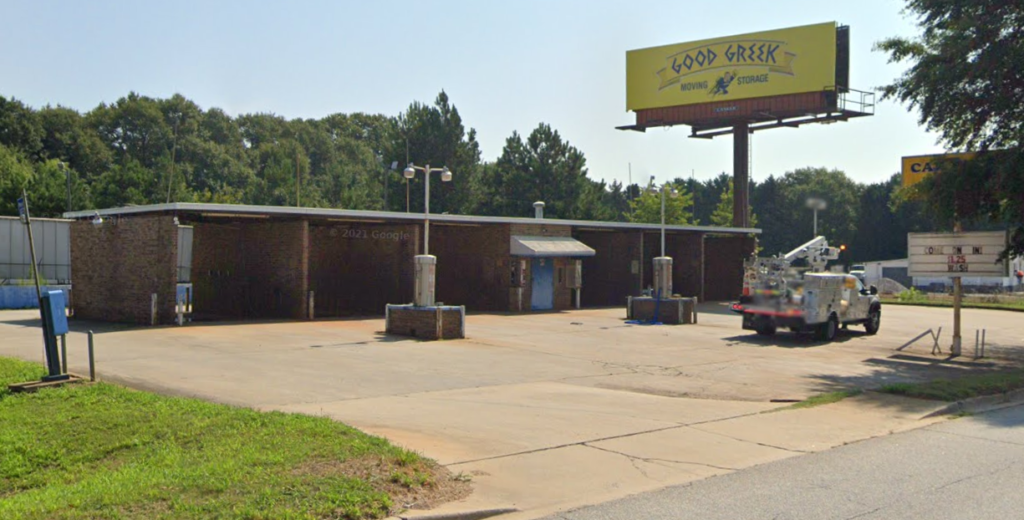 So first things first, painting the brick! This can be a very controversial topic among brick exterior enthusiasts. And we can see why, red brick exteriors are classic but there are benefits of painting your brick. Painting brick is a great way to upgrade curb appeal and increase your property's value. When your brick exterior is properly updated with new paint, the paint will act a sealant to protect your home from precipitation and other seasonal weather changes. Paint can also help reduce fading and deterioration. Brick is naturally porous, so when left unpainted, dirt and debris can become trapped and difficult to clear away. Painted brick provides a smooth surface that is much easier to clean with occasional power washing. Perfect for a car wash!
Our client chose a modern light grey paint for the brick and bright blue trim as the color scheme. The car wash no longer looks tired and outdated but fresh and modern. This isn't the end of the car wash's transformation though, remember those tired awnings? Well our client had a unique idea for that as well. Instead of just replacing what was existing, they chose to use Bahama shutters in a fun and exciting way.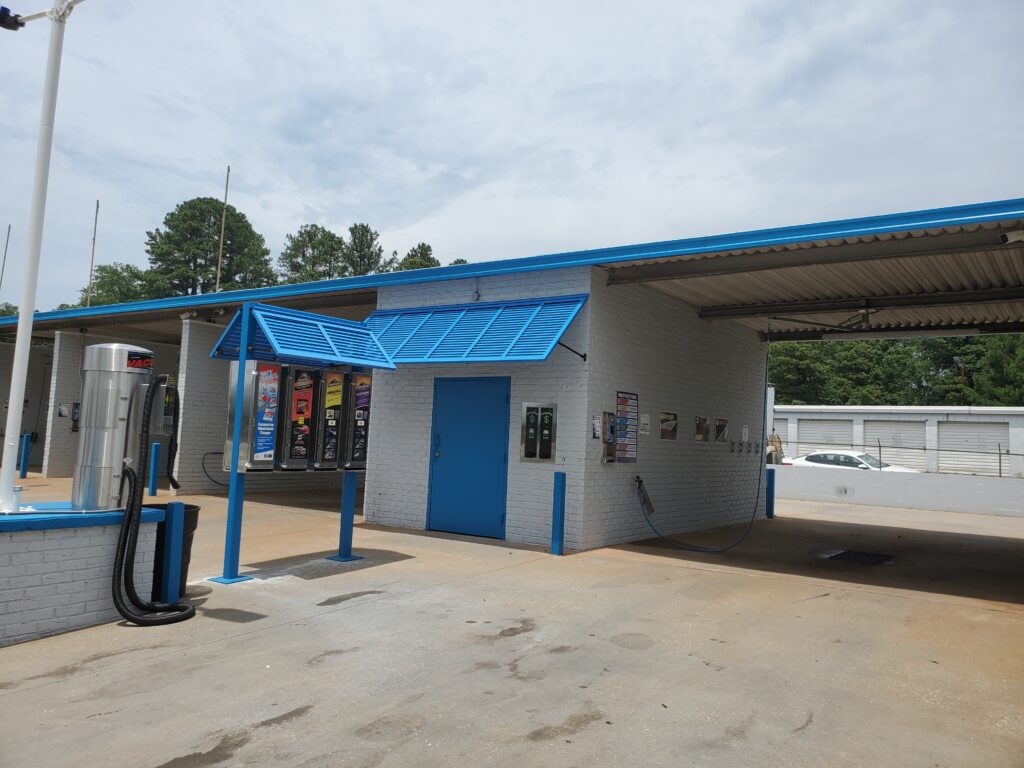 This commercial space exterior facelift transformed the outdated car wash into a modern and inviting business! The all aluminum Bahama shutters are a long lasting solution for this commercial property. This product is low-maintenance, and will not rot, crack or warp which adds value to this business space. We love seeing the out-of-the-box ways our shutters can be used to enhance our client's properties.