Our client and his wife decided to gift themselves a dream home for retirement! After the interior was completed they decided they wanted to finish the exterior of the home. Changing the exterior can be both exciting and exhausting. It is the very first thing that people see which makes it such an important undertaking. Where to start? Do you have to replace siding? Roof? Windows or the door? Maybe a landscaping overhaul? Wouldn't it just be easier to take a vacation?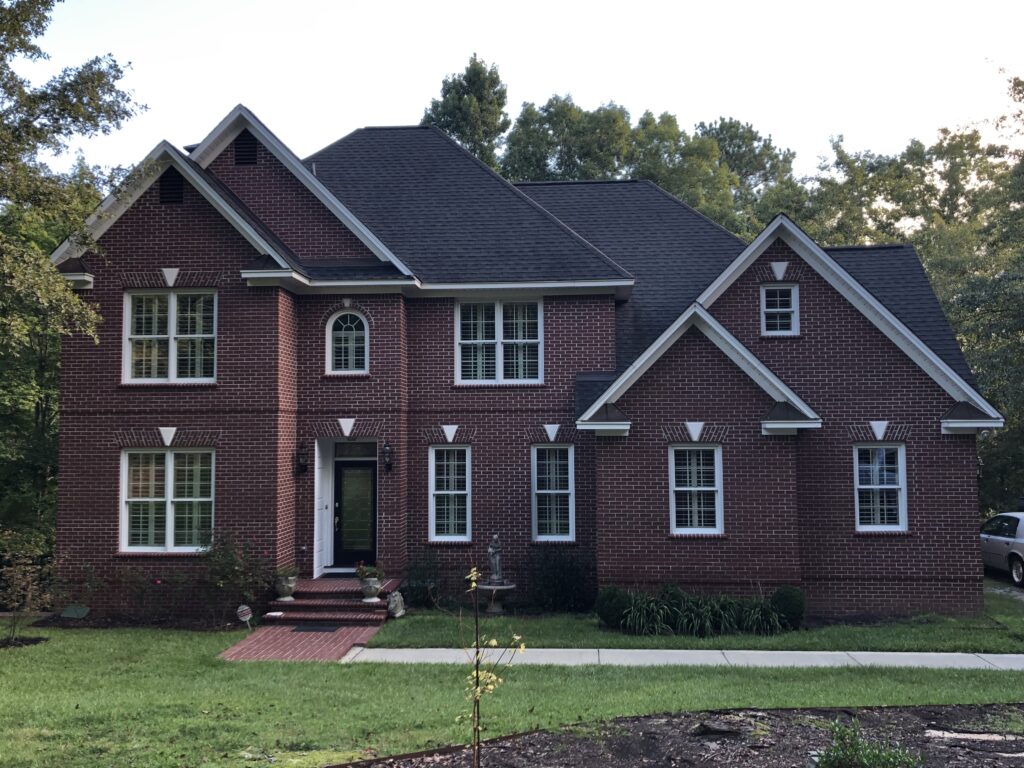 Where to Start
Our client loved the red brick exterior of their home and it was in impeccable condition. This beautiful home, with lovely brick work around the windows still needed something to complete the overall work. You know what it needed? Shutters! As a metal fabricator, our client knew that he wanted high-end, durable, functional shutters for his home. After researching his options, he decided he wanted all aluminum shutters and his wife was on board!
Choosing the material of the shutters, isn't the only choice that needs to made. Our client still needed to decide on style and function. After visiting our shop in person, they decided on the all aluminum True Louver Endurance shutters for the main portion of the home and an Endurance Bahama shutter for the garage.
Finished Look
Lastly, our client needed to choose the color. Whether you know the color going into it or need to do some research, this decision, is arguably the hardest of them all! Picking the wrong color will throw off the entire look of the home. The choice becomes even more difficult when you are considering multiple factors like matching different style shutters, trim, and doors. Red brick creates a lovely backdrop for many color options, but here we have a classic for South Carolina: Charleston Green! You can't go wrong with classic looks.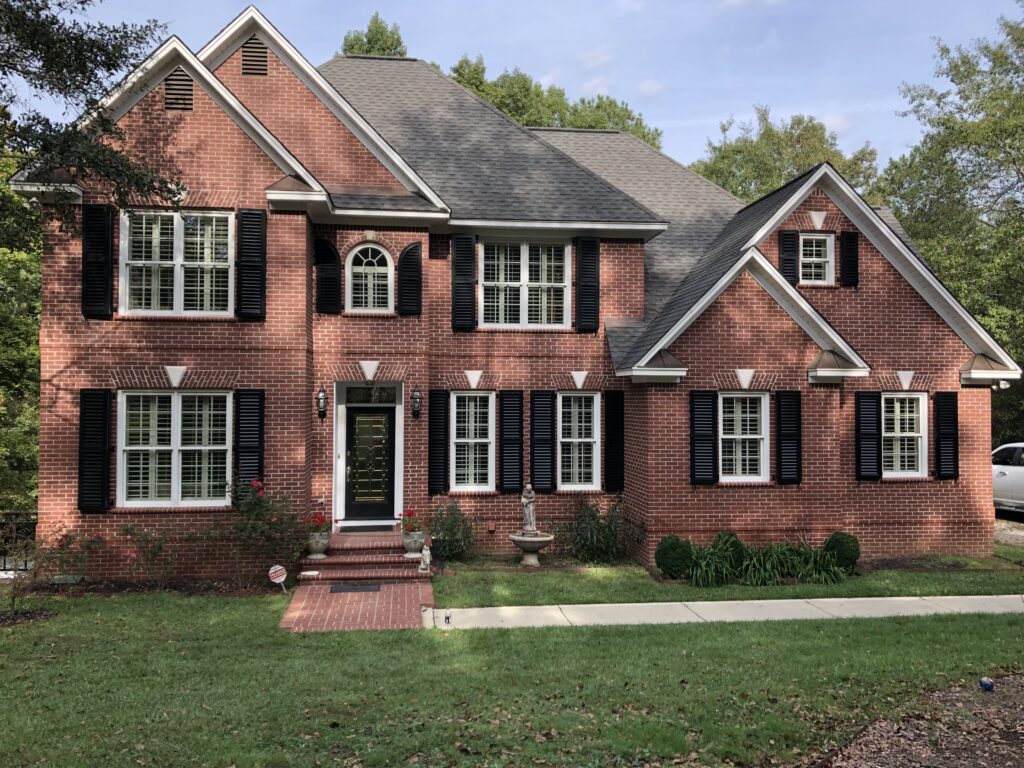 Happy bonus: Our client's home office is located over the garage and choosing the Bahama shutter for that window has significantly reduced the heat created from the sun beating down without completely blocking out the view. What do you think? Does a dream home for retirement seem like a gift for you?