One of the hot topics of conversation about the pandemic has been how people view their homes.  People went from working at offices and going out on evenings and weekends, to spending almost all our time at home.  As a result, people started thinking about what they wanted to update or change. Whether it was creating an outdoor living area or porch, turning part of a garage into an at-home gym or converting a dining room to an office, people got creative. 
If you've been involved in a new build or a remodel, you the know the process. If you've been involved in it over the last couple of years, you know the pain. Our client had started the process of adding an indoor/outdoor room to her home when she reached out to us. It was a long and somewhat challenging process. Materials were delayed, contractors were overworked, and rain prevented certain tasks from happening.
Our client was interested in enhancing an outdoor living area by adding Bahama shutters that closed. She loved the style of our Endurance True Louver option, with its raised bead mold around the edge and the opportunity to customize the louver spacing. She sent us pictures of her outdoor living area in construction as well as the drawings of the final product.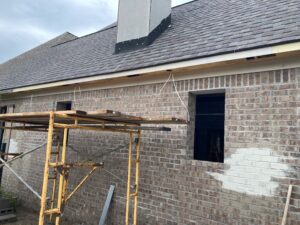 Taking measurements
We worked with her and her contractor to determine the size of the windows. Usually it's OK to have a "close enough" measurement. With Bahama shutters, they usually cover more than the window. In her case, however, she wanted to be able to close them up to increase the privacy and ward off the rain and the snow when necessary. When this happens, we work together to get the most accurate measurements possible.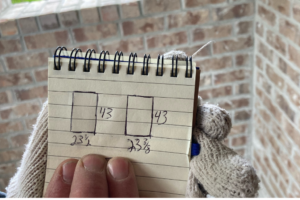 The final product
Once we had the measurements and the color, we went to work creating the Bahama shutters that would bring the final touches to her outdoor living area. When they were ready, we shipped them directly to her. She recently sent us pictures of the final project and, WOW, it looks amazing. Check it out for yourself!