Do you wish you could hang out on your porch more often, but you are so close to the neighbors you feel like you have no privacy? Or does the sun beat down so strongly, that you can't enjoy your porch during the summertime?  You can improve your outdoor space with Bahama porch shutters!
Many people think of Bahama shutters as a style that they see on a beach vacation.  Perhaps you've seen Bahama shutters when you've visited the islands. They can be called Bahama shutters, Bermuda shutters, Bahamian shutters and, we've even heard Bohemian shutters.
If you've ever visited Charleston, SC, you've likely seen Bermuda porch shutters.  A common 2-story Charleston home is longer than it is wide and, running along the length of the home, are double porches that are perfect for enjoying a cold glass of sweet tea with friends.  Since the homes are close together, people use exterior shutters for porch privacy.  Bahama porch shutters also make it a little cooler by adding some shade while still allowing a nice breeze.   
You don't need a double porch to enjoy Bahama shutters, though. Screened in porches are another great place to enjoy the outdoors.  The screen can keep the bugs out, but it doesn't shelter you from the elements.  Adding Bahama porch shutters can reduce the amount of rain or sun that comes into your outdoor living area.   
When it comes to installing Bahama shutters, if you have a level, a drill and maybe a ladder, you can do it yourself. You can find a video on how to install Bahama shutters on our website.
In addition to your porch, people use Bermuda shutters for outdoor patio.  Aluminum Bermuda shutters can be used as panels to create a shutter wall that will allow privacy on your outdoor patio or your porch!
Pictures of exterior shutters for porch privacy: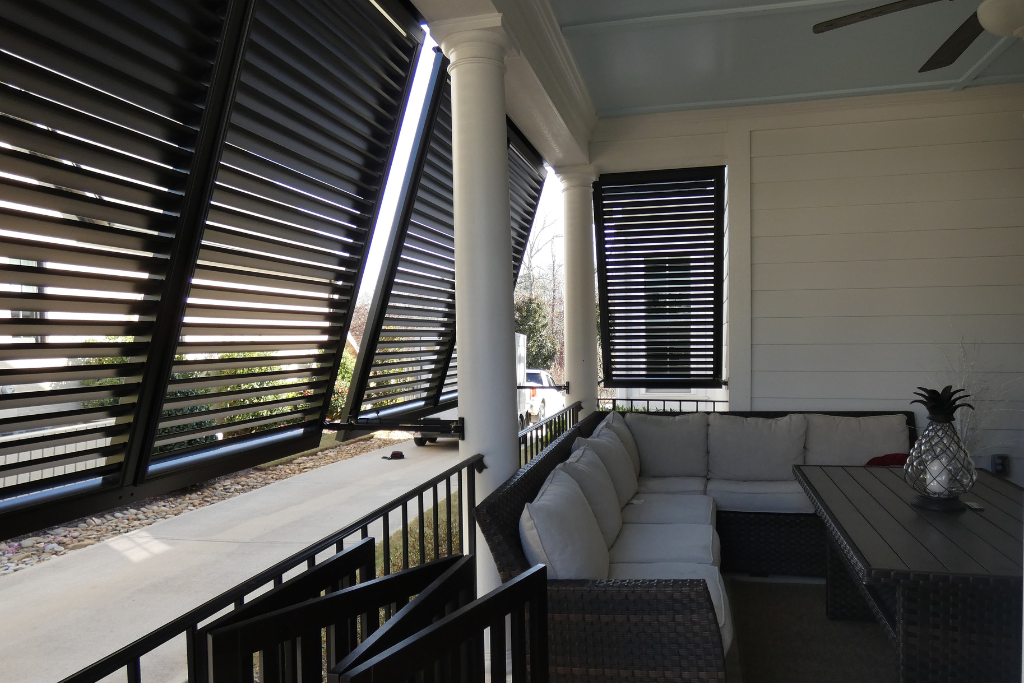 Picture of a porch shutter wall: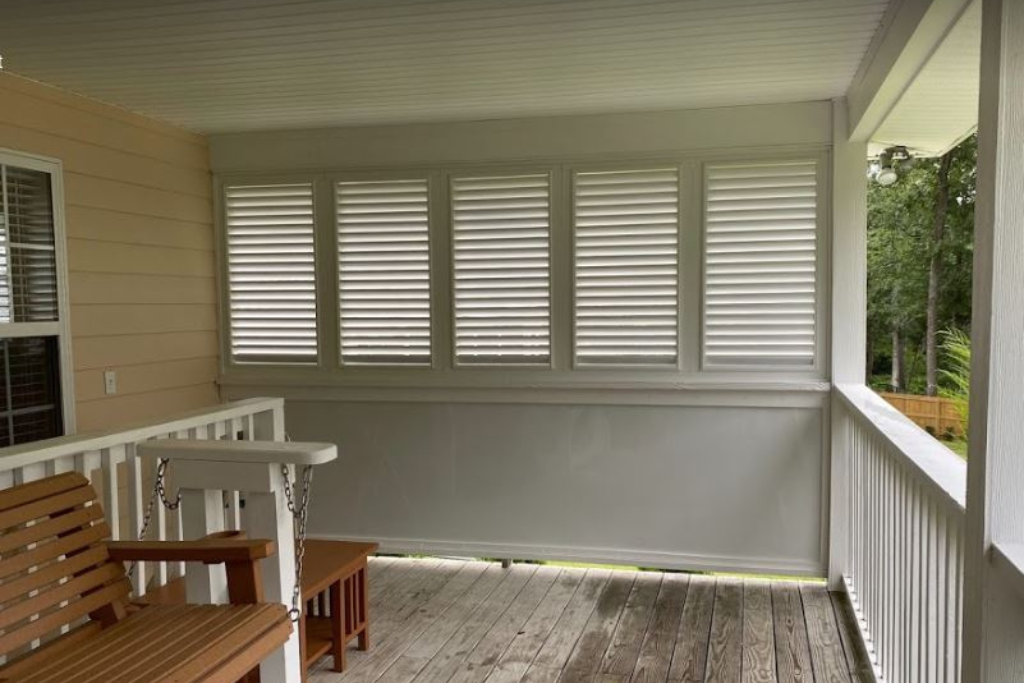 Picture of exterior shutters for outdoor patio: