Our client owns an 1832 home in Camden, SC. After years of neglect from previous owners, this home is undergoing a much needed renovation. Want to know what's on the list? Replacing the deck skirting.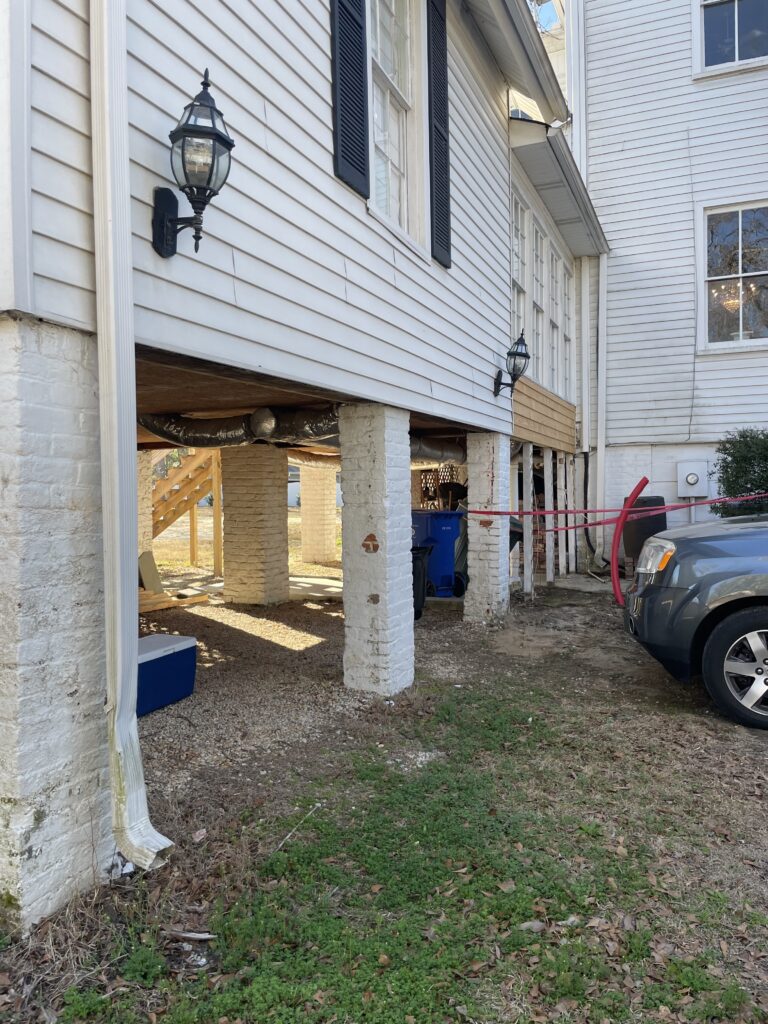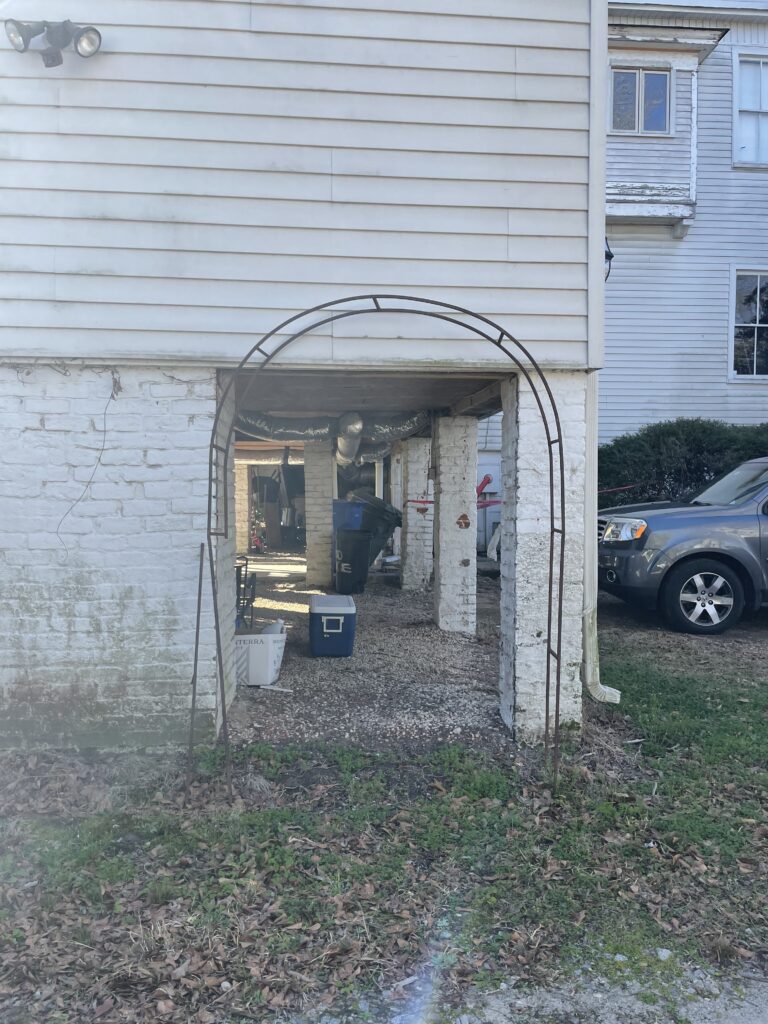 As you may know, it's common to skirt your deck, and there is many benefits to it. The main purpose of deck skirting is to isolate the bottom side of your deck and protect the structural components from the elements. Some homeowners choose to do so to discourage critters and rodents from nesting or hibernating. Lattice is a common material used as a skirting solution but it's not always the best option. Let us show you what another option that's out there!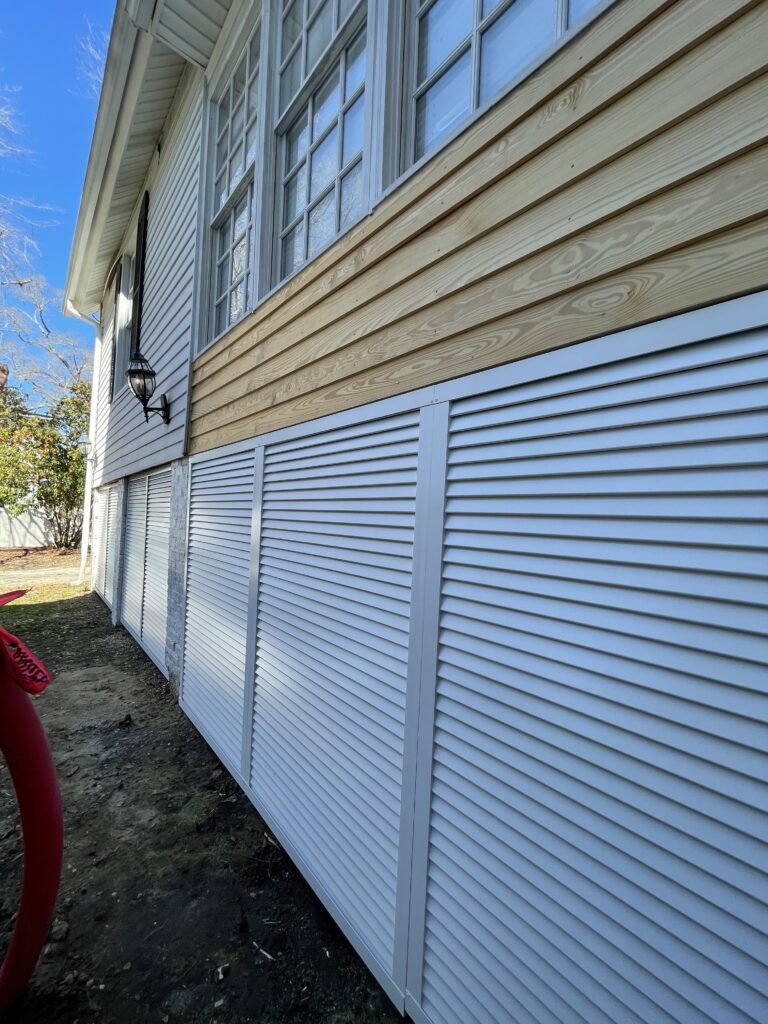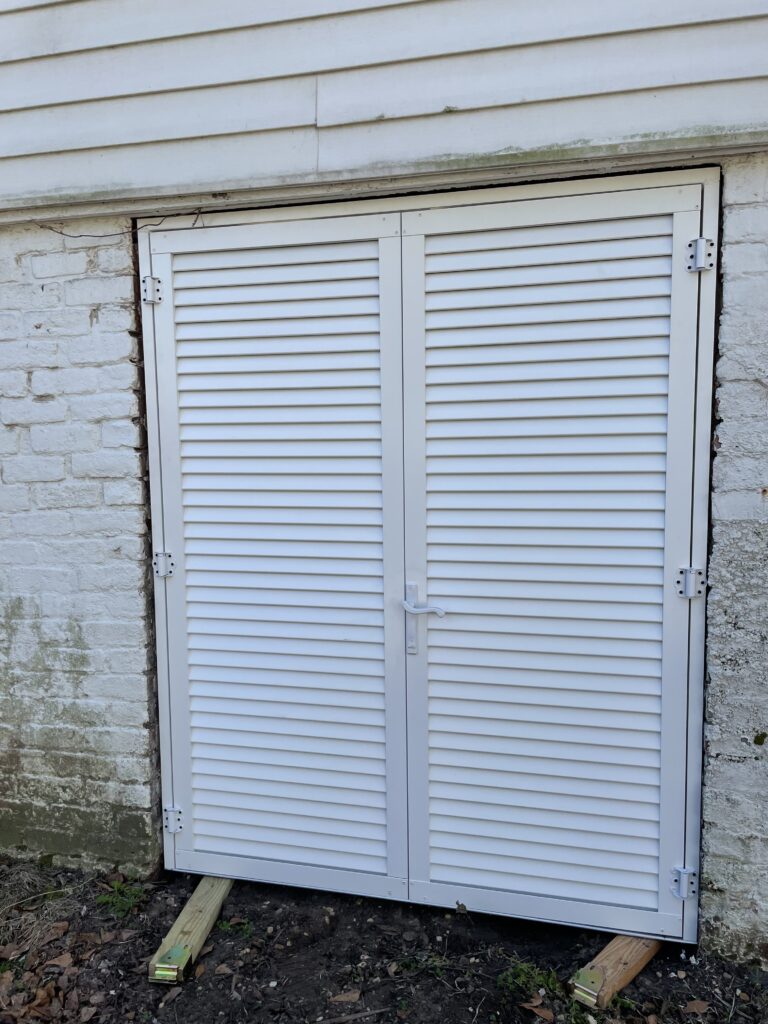 Here we took our standard Key West Oval Louver Bahama shutter and created a long stretch of wall. Under deck access was also necessary for this property, we were able to create a door out of the shutters for that purpose. The benefits of this type of deck skirting is the endurance it offers. It's all aluminum, so it won't rot, crack, or warp over time. It also provides more protection from the elements than lattice can. It also serves aesthetic purposes since the bottom portion can be an eyesore. In fact, it can add to your home's beauty if deck skirting is executed properly. For us, we love seeing the unique ways our shutters can be used as a purposeful solution for the home owner.
We loved enhancing the exterior of such a cool house with so much history from the Civil War. For a time, it served as a bed and breakfast, was various families' home, and each owner added their own personal touch. We were grateful to help our client, the current owners, to add beauty to this old home!